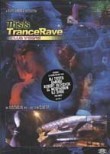 This Is Trance: Rave Club Vegas
(2003)


Club Vegas introduces the delights of Trance Rave on this compilation of movers and shakers from the underground electronica scene. With some incredible scenes form the club, and mind altering visuals, this is a stunning visual accompaniment to tracks by
Sinful Nature
,
Amoeba
,
DJ Tiesto
, and many others.
This is a must see DVD for any one that love trance! The music was crisp and clear, the visuals are stunning! I was up dancing with in 10 minutes... (CAN YOU SAY EAR AND EYE CANDY)
Great DVD go rent it!!!!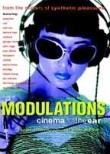 Modulations: Cinema for the Ear
(2004)
A thought-provoking documentary from the mind of director
Iara Lee
chronicles the evolution of techno and electronica music throughout the 20th century, tracing its origins and early incarnations through rare club and concert footage. Featured performers include
Afrika Bambaataa
,
Moby
,
DJ Spooky
,
Kraftwerk
and the
Prodigy
, plus work from modern avant-garde composers such as
John Cage
and Pierre Henry.
Now if you are new to Electronic Dance Music scene or love many styles of EDM then this is your DVD! Director
Iara Lee
pull out all the the stops in this masterpiece by taking you on a history field trip all about Dance Music! As A Dj I found the DVD very true to the evolution of different styles of Electronic Dance Music!
GET THEM BOTH NOW AT NETFLIX.......
Netflix - Only 4.99 a month. Create your list of DVDs online. We'll rush you 3 DVDs from your list. Keep each DVD as long as you want. Return your viewed movie(s) to get new ones from your list. Try Netflix for FREE today!